McCormick Cornerstone of the Industry Award Winner-Irish Restaurant Company

Date/Time/Location of Event:

May 1, 2016 - The Irish Restaurant Company was awarded the 2016 McCormick Cornerstone of the Industry Award, for the third consecutive year, at the Annual Restaurant Association of Maryland Awards Gala, for the efforts of their three restaurants, Galway Bay, Killarney House, and Brian Boru in support of the Anne Arundel County community.

McCormick Cornerstone of the Industry Award

"Awarded to the companies that best illustrate how restaurants are the cornerstone of the economy and their community. These successful businesses support local communities by creating jobs and financially supporting non-profit groups, schools, scouts and youth sports teams." -Maryland Restaurant Association website

Their activities which were detailed in the nomination included: weekly Trivia Night donations to local charities, meals donated weekly to the Lighthouse Homeless Shelter of Annapolis, matching grants awarded to employees for their charitable fundraising efforts, employees' participation and support of the St. Baldrick's Foundation with teams from all 3 restaurants participating in the big shave event at Brian Boru, community donations to fundraisers and charitable events, and fundraiser dinners, which are hosted at all three locations for local teams and organizations.
---
Galway Bay EARNS 2016 TRIPADVISOR CERTIFICATE OF EXCELLENCE
Annapolis, MD – May 25, 2016
–
Galway Bay today announced that it has received a
TripAdvisor
® Certificate of Excellence. Now in its sixth year, the achievement celebrates hospitality businesses that have earned great traveler reviews on TripAdvisor over the past year. Certificate of Excellence recipients include accommodations, eateries and attractions located all over the world that have continually delivered a quality customer experience.
"With the Certificate of Excellence, TripAdvisor honors hospitality businesses that have consistently received strong praise and ratings from travelers," said Heather Leisman, Vice President of Industry Marketing, TripAdvisor. "This recognition helps travelers identify and book properties that regularly deliver great service. TripAdvisor is proud to play this integral role in helping travelers feel more confident in their booking decisions."
The Certificate of Excellence accounts for the quality, quantity and recency of reviews submitted by travelers on TripAdvisor over a 12-month period. To qualify, a business must maintain an overall TripAdvisor bubble rating of at least four out of five, have a minimum number of reviews and must have been listed on TripAdvisor for at least 12 months.
Galway Bay Irish Restaurant and Pub is located in the heart of Annapolis on Maryland Avenue; just steps away from the historic Maryland State House and the United States Naval Academy! Galway Bay specializes in classic Irish dishes, local seafood favorites, Irish and craft beers, and a generous selection of Irish whiskeys.
For questions or a quote, please contact Anthony Clarke, co-owner of Galway Bay at
443-822-1606 or aclarke@irishrc.com
---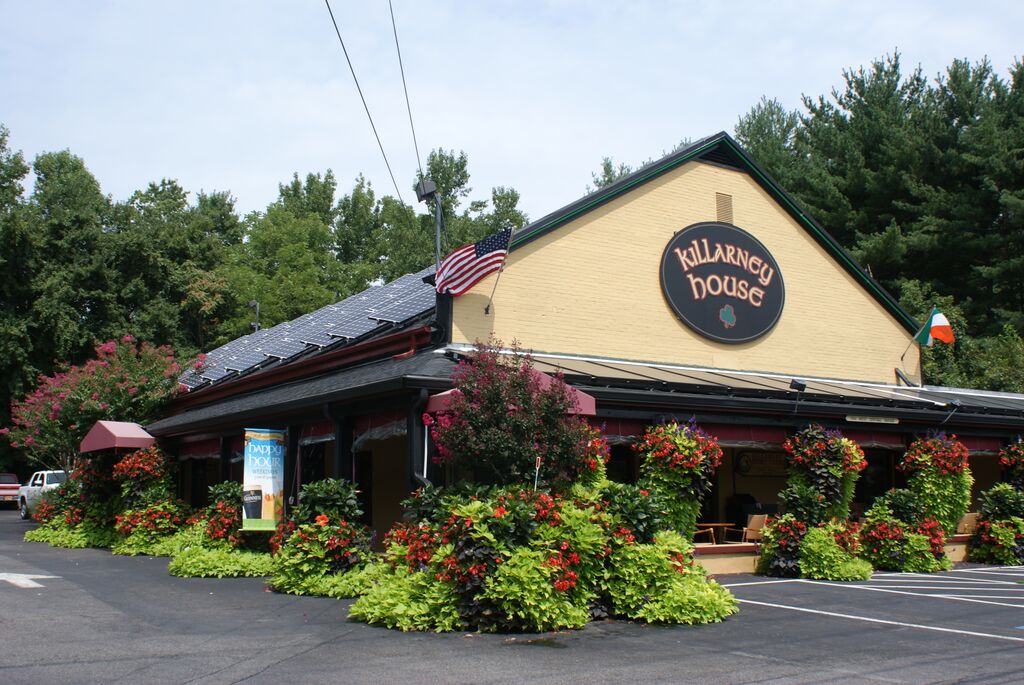 Killarney House Goes Solar! The Capital Gazette Reports on the IRC's Commitment to Being Environmentally Conscious


"At Davidsonville's Killarney House, the Irish have found yet another way to go green — installing a roof-full of solar photovoltaic and hot water panels.

The restaurant on West Central Avenue is part of the Irish Restaurant Co. group that includes Galway Bay in Annapolis and Brian Boru in Severna Park. All three locations, as part of the company's Live Green, Eat Irish initiative, have taken steps to recycle, cut power use, buy local products or reduce their carbon footprint.

The changes at Killarney House are "by far the biggest investment we have made to impart that core value," co-owner Anthony Clarke said."
Read the full report in The Capital Gazette
here
.
---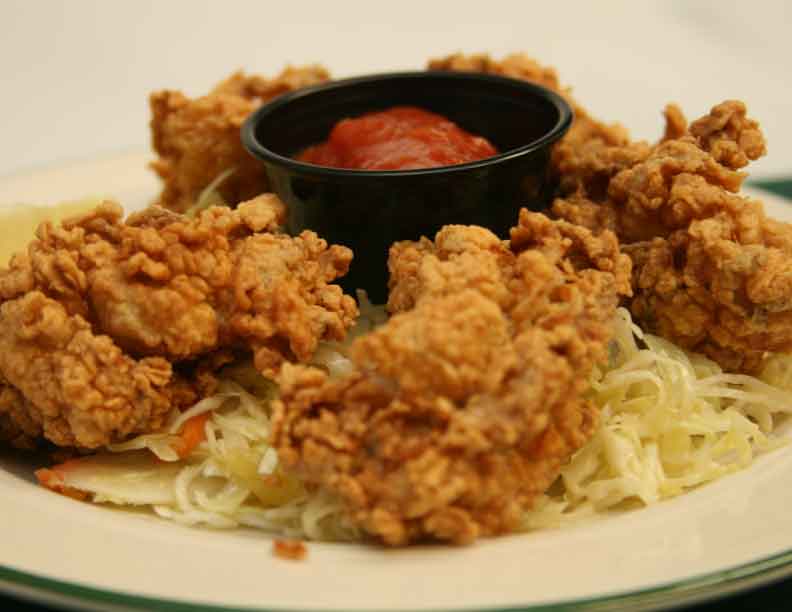 Galway Bay featured on the Food Network Online.


The food network has featured our own Guinness Marinated Fried Oysters
here
!
Our fried oysters are a local favorite. Fresh Chesapeake Bay oysters marinated in Guinness, lightly dredged through Old Bay-seasoned flour, lightly fried, and served with our homemade slaw. YUM!
---
DECEMBER 2013
Galway Bay is featured on Diners, Drive-Ins, and Dives as a "Lasting Legacy"!


Galway Bay was featured as a home-town favorite on
The Food Network's Diners, Drive-Ins, and Dives
. This episode highlights our delicious traditional Irish fare such as Corned Beef-Stuffed Cabbage Wraps with a hot whole grain mustard sauce—a favorite in our pub. Guy also hangs with our own Anthony and Finton, talks to the regulars, and finds out why Galway has a reputation in the state's capital for taking care of people from near and far.